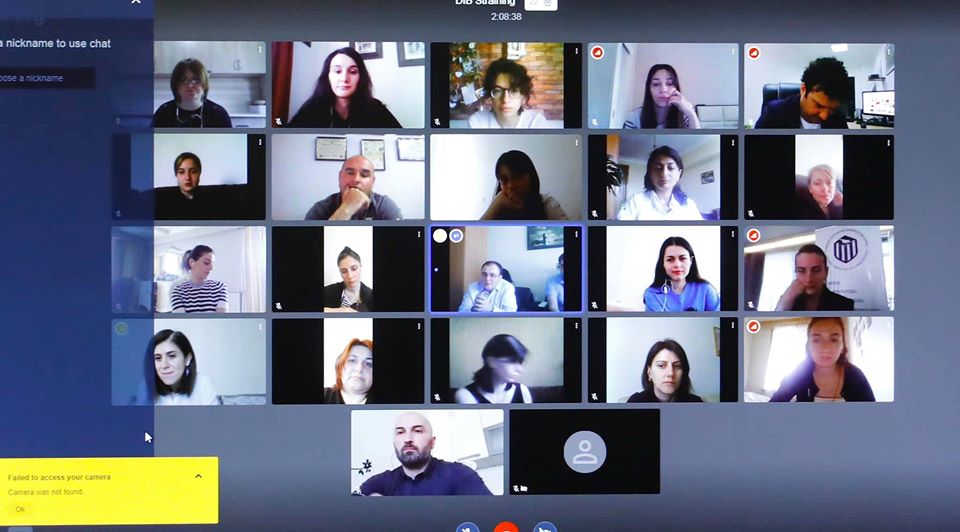 At the Ministry of Defence of Georgia methods of Advance Distributed Learning (ADL) have been used intensivelyto facilitate professional development.
Despite of the circumstances caused by the spread of coronavirus Ministry of Defence (MOD) and LEPL Defence Institution Building School(DIBS) continue professional development of the representatives of the MOD and Security Sector.
A course on the International Security in cooperation with international partners has been completed very successfully. The speakers were experts from Clingendael-Netherlands Institute of International Relations as well as from the Ministry of Defence of Georgia. It should be highlighted that Lieutenant General Ton Van Loon participated in the training. In 2006-2007 he was in charge of Regional Command South (RC-S), the International Security Assistance Force (ISAF), NATO led military mission in the Islamic republic of Afghanistan. Ton van Loon reviewed the ongoing trends and challenges in the international security environment as well as the role of NATO in the contemporary security environment.
Today, in cooperation with the Social Issues and Psychological Support Departmentof the Ministry of Defence of Georgia has started a training on "Developing Psychological Resilience". The aim of the course is improvement of psychological wellbeing of the personnel of MOD and equipping them with the necessary skills for ensuring psychological resilience. Wounded militaries are participating in the training alongside with the representatives of the Social Issues and Psychological Support Department of MOD.
DefenceInstitution Building School has been developing itsAdvance Distributed Learning(ADL) capacity and integrating it into training cycle effectively. DIBS has been supported by the Partnership for Peace Consortium's ADL Working Group, also Norwegian Ministry of Defence, Jefferson Institute in the USA and Clingendael-Netherlands Institute of International Relations.
In the nearest future online lectures, courses and master classes will be conducted on the following subjects: basic cybersecurity; personnel management and organizational development, national security in the lens of regional security; EU as a security actor; professional writing and communication. It should be noted that training will be conducted by Georgian and International experts.