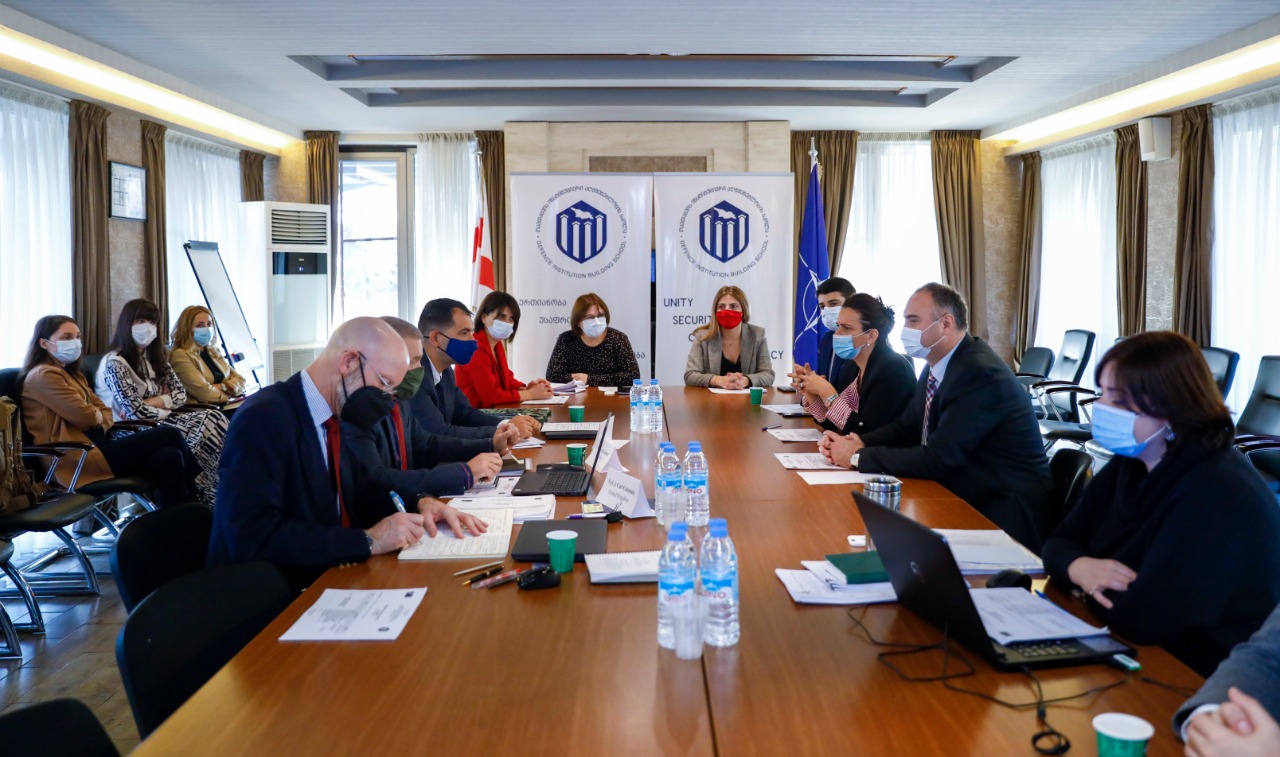 Experts from the NATO Accreditation Team are visiting the Defense Institution Building School. The purpose of this visit is to evaluate the school's quality management system as an organization that is an aspirant for NATO institutional accreditation. The visit provides DIB school with a unique and realistic opportunity to recognize its teaching and organizational management system's full compliance with the NATO standards.
The meeting was opened by the Deputy Minister of Defence of Georiga, Mr. Grigol Giorgadze, who spoke about the school's role and importance as one of the most successful initiatives of the NATO –Georgia Essential Package. The members of the NATO accreditation Expert Group highlighted the School's international achievements during the meeting. During the meeting, it was mentioned that in 2020, Georgia became the first country among Alliance partner countries to implement a NATO-certified Strategic Communications course after having being entitled the NATO Selected status.
The visit provides Georgia with the opportunity to boast with DIBS as the first educational institution with the NATO quality management certificate.