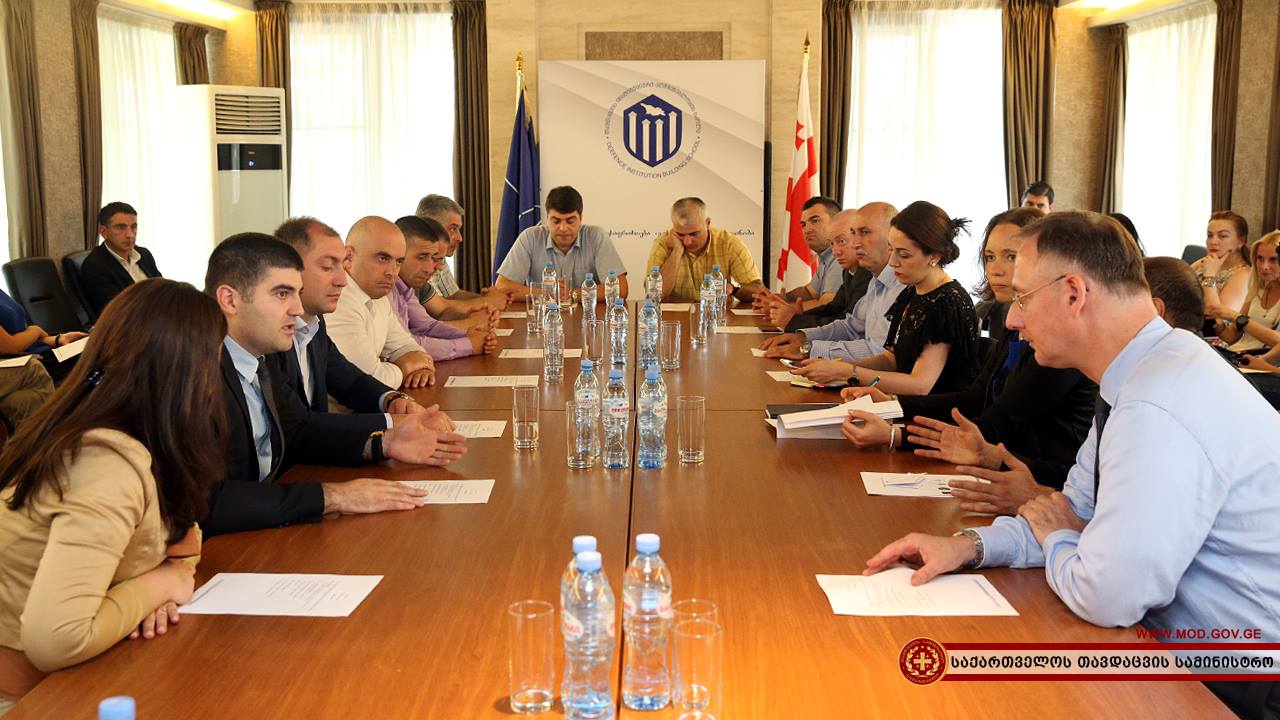 Higher National Defence Course begins in Ministry of Defence of Georgia. The workshop will be officially opened in the Hotel "Ambassador" in Kachreti. Today, Deputy Minister Nukri Gelashvili and Ambassador of Estonia to Georgia Kai Kaarelson greeted the course participants in Defence Institution Building (DIB) School. The official guests highlighted the course significance and wished success to the participants.
The objective of the Higher National Defence Course is to highlight Georgia`s current security system in the regional and international context, including analyzing the role and responsibility of each Georgian citizen in the formation of national defence and security systems.
The workshop in Kachreti will continue for four days. Along with the MoD and GAF representatives, the high ranking officials of different governmental agencies, the representatives of Justice Authorities, non-governmental organizations and media representatives are attending the workshop.
During the course, the participants will have the opportunity to discuss a number of topics: modern international security system, international economic security and its impact on Georgia, regional security environment, the role of Georgia in the Black Sea security architecture, the conflicts ongoing in the Caucasus and Georgia`s relationship with its neighbor countries, foreign policy priorities and achievements, defence policy aspects and the military component of national security, the role of the civilian society and media in the national security system formation. In parallel to the workshop, the participants will be working on simulation crisis scenario.
In the framework of the workshop, presentations will be offered to the participants. Minister of Defence Levan Izoria will deliver a lecture on defence policy priorities. State Minister for European and Euro-Atlantic Integration Victor Dolidze will make a report on Euro-Atlantic security and Georgia. Minister of Foreign Affairs Mikheil Janelidze will highlight Georgia`s foreign policy priorities and achievements.
Higher National Defence Course was established as an analogue to the courses adapted in Nordic and Baltic nations and is being held in Georgia for the sixth times by the support of Estonia`s Ministry of Defence. DIB School and NATO Professional Development Program (PDP) provided an organizational support for the course.