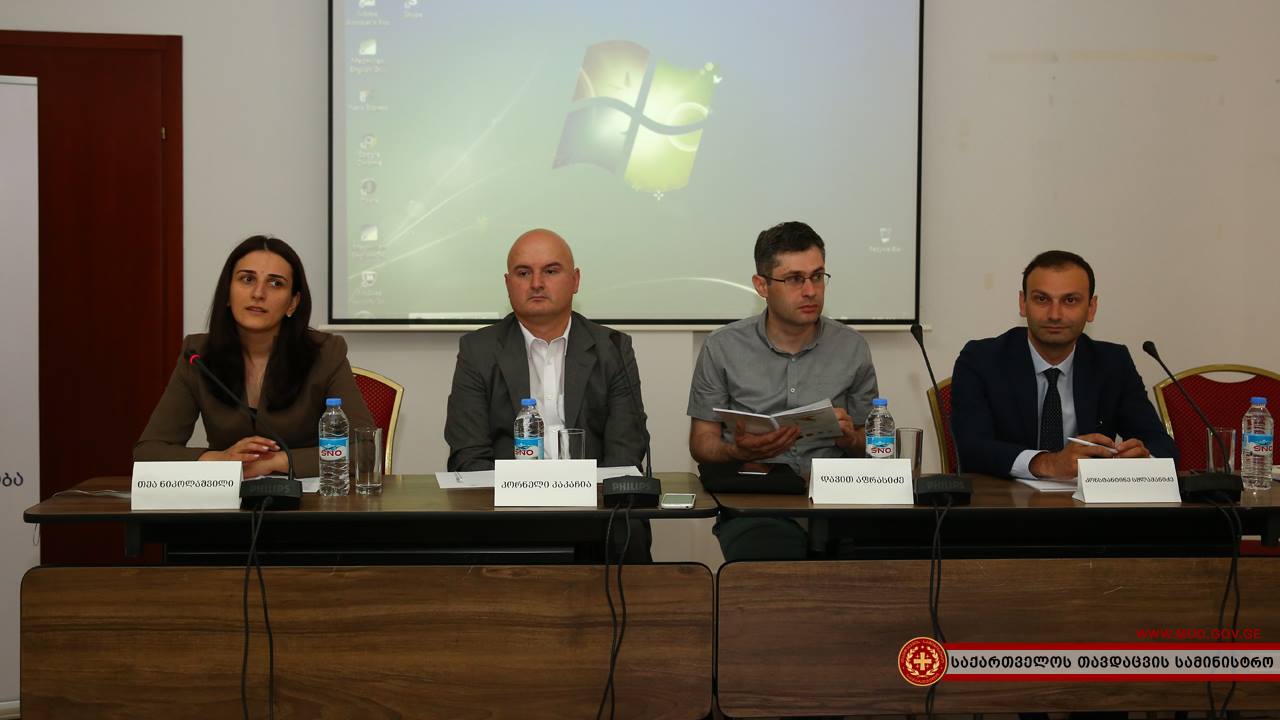 The first day of Higher National Defence Course was dedicated to the debates regarding international security system and regional security environment. State Minister for European and Euro-Atlantic Integration made the report on Euro-Atlantic security and Georgia in this context. Victor Dolidze focused on the significance of international community; international support and the need of educate response.
Minister outlined that Georgia`s integration into Euro-Atlantic structures is necessary not only for security purposes but for development of the country. State Minister talked of East Partnership and NATO-Georgia cooperation aspects and outlined the formats of NATO-Georgia Commission and Substantial NATO-Georgia Package. Victor Dolidze also referred to the practical steps taken in terms of the Black Sea security, visa liberalization and Association Agreement. He also focused on political and pragmatic aspects of Euro-Atlantic cooperation and emphasized Georgia`s contribution in common security efforts. According to Minister, international partners are all recognizing the professionalism of Georgian military servicemen.
Deputy Minister of Energy Ilia Eloshvili familiarized the course participants the energetic aspects of international security and clarified Georgia`s role in this context. He emphasized Georgia`s energy resources and hydro power potential. According to Minister`s words, energetic security is an integral part of overall national security. Georgia is rich with renewable resources and it must be closely connected with the countries in the region.
The course participants were divided into the groups and began working on a crises scenario.
The goal of the Higher National Defence Course is to review Georgia`s security system in regional and international context including analyzing the role and responsibility of each Georgian citizen in the formation of national defence and security system.
Higher National Defence Course has been established as an analogue to the courses adapted in Nordic and Baltic nations and is being held in Georgia by the support of Estonian Defence Ministry for the 6th times. Defence Institution Building School and NATO Professional Development Programme are providing an organizational support for the course.