Building Integrity and Corruption Risk Reduction Course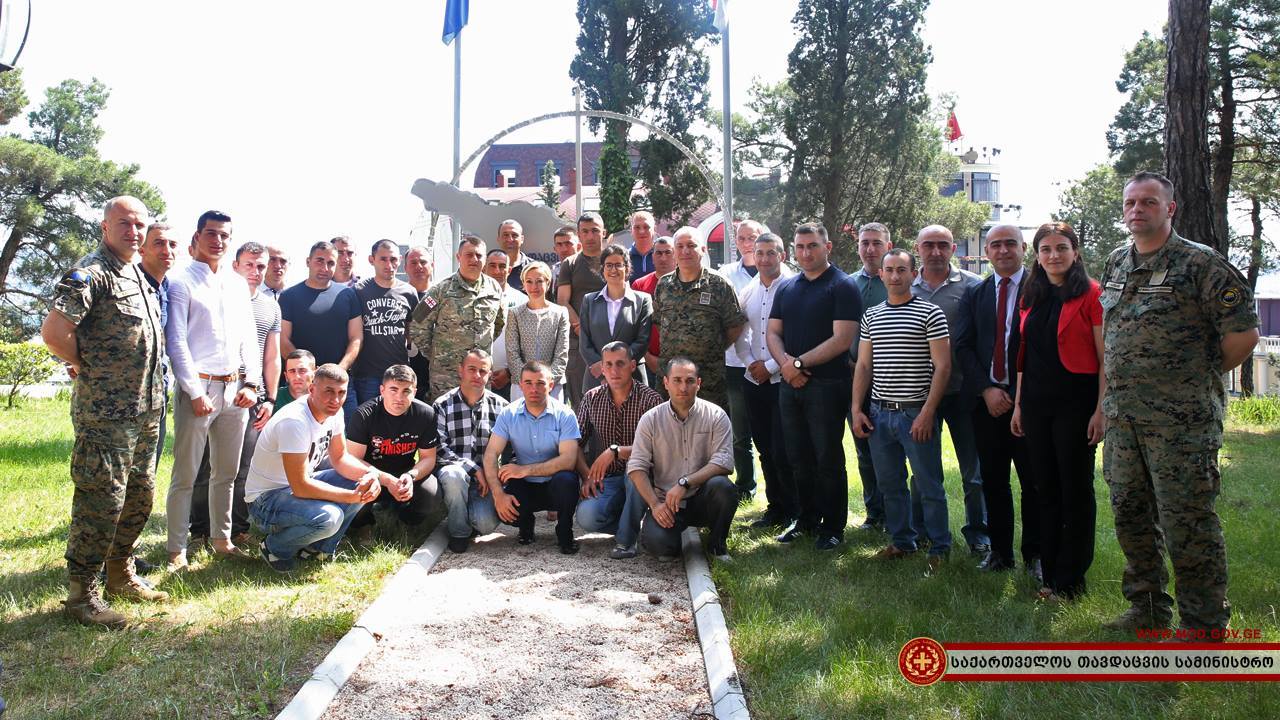 Goal: Get familiar with the existing corruption risks in defence and security sector, understand mechanisms of preventions and learn about anti-corruption international practices
Duration: 3 Days
Target audience: Defence and Security Sector representatives
Maximum number of participants: 25
Hybrid Warfare and Information Propaganda Seminar
Goal: Introducing main aspects of informational warfare, means of influence and basic principles of operations. Seminar covers topics such as: Comparing strategic communication and informational operations, manipulation methods, strategic communication, process of planning, ways and methods of manipulation and cyber domain of hybrid warfare.
Duration: 3 Days
Target audience: Representatives of Ministry of Defence and security sector. Both military and civilian personnel
Cyber Security Orientation Distance Learning Course
Goal: Increase awareness on Cyber Security, provide basic knowledge on threats and their prevention. Course covers topics such as: Basic Terminology Different types of malware, spyware and viruses, cyber threats and their preventive mechanisms, cyber criminality (examples and best practices), safety recommendations, anti-virus software and etc.
Duration: 2 weeks
Target audience: For all MOD personnel (compulsory) and representatives of security sector.
National Executive Defence Course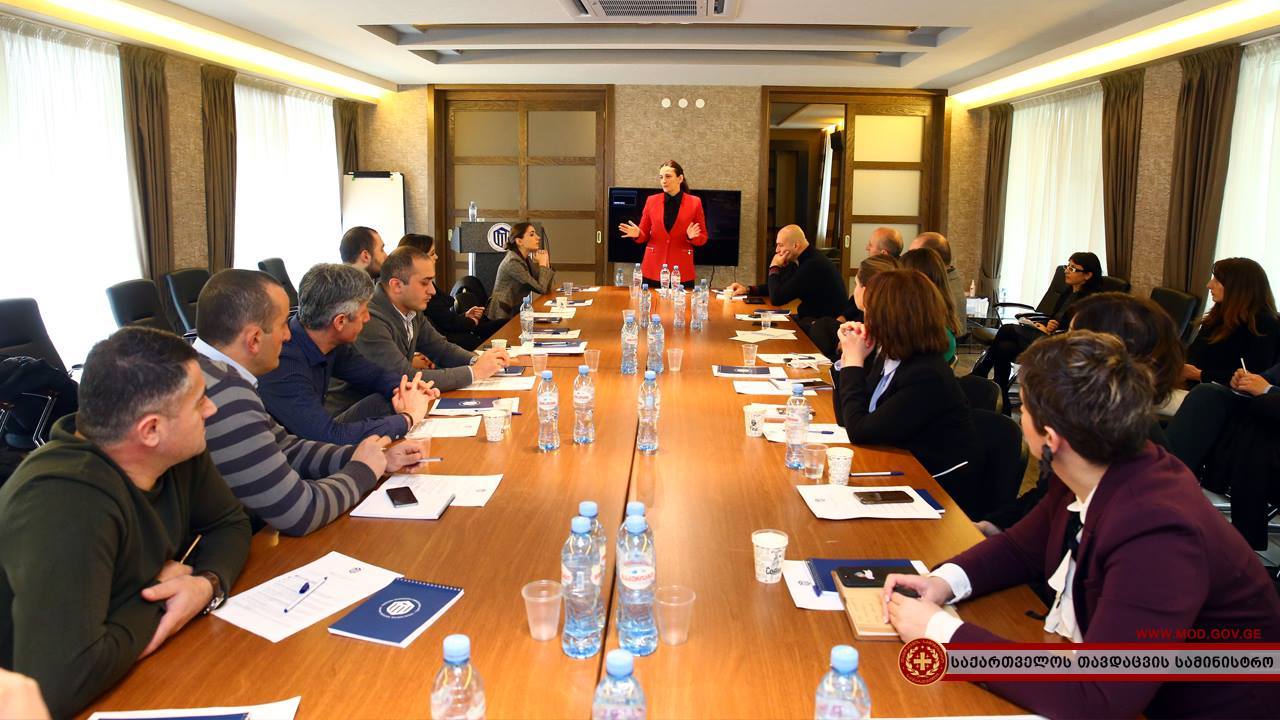 Goal: providing the overview of Georgia's security system in regional and international context, as well as at analyzing the role and the responsibility of each citizen in national defence and security system formation process.
Duration: 5 Days
Target audience: Leadership of public organizations, representatives of private sector and nongovernmental organizations, journalists.
Maximum number of participants: 45
Effective Communication Skills Training
Goal: Increase operability and productivity of information exchange during official, formal and non-formal relationships and interactions.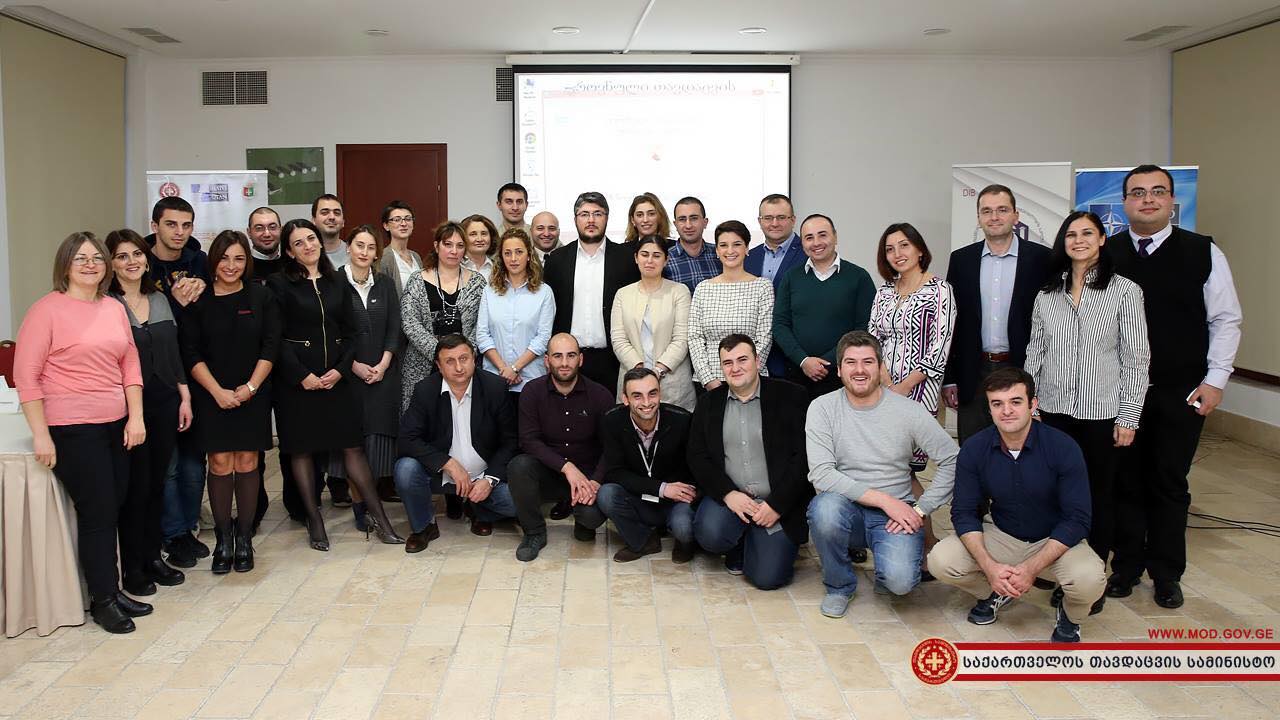 Basic Modules / Topics: Communication and its importance during the management process, Communication process, stages, disfigured information. Attitude in communications, Verbal and non-verbal communication, body language, Feedback and its importance in communications , Phone service skills, Neuro-Linguistic Programming (NLP) and its role in communication process, Management of complicated situations, resolution strategies , Negotiation techniques, Relationship with co-workers and creation of positive professional environment.
Duration: 3 days
Target audience: Defence and Security Sector representatives, military leaders
Maxsimum number of participants: 25